Charts for Small Craft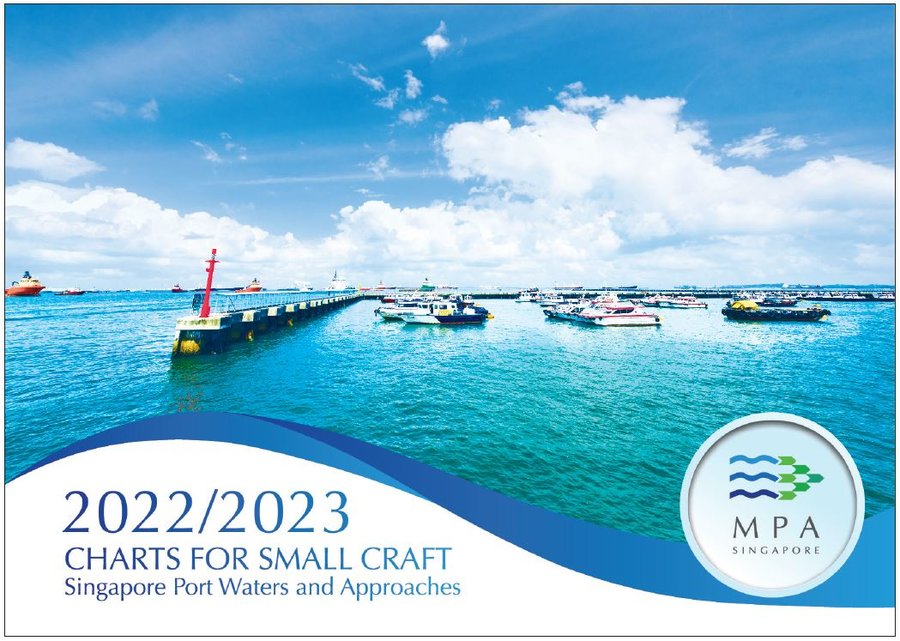 A handy sized atlas of charts covering the Singapore Strait and adjacent waterways, specially designed for small craft and recreational sailors.
The Charts for Small Craft is an atlas specifically for use by the operators of small vessels and recreational sailors. Produced by the Hydrographic Division of the Maritime and Port Authority of Singapore, it is consistent with the chart standards and specifications set out by the International Hydrographic Organization (IHO). The publication contains 12 charts and related nautical information bound into an atlas measuring 60cm x 40cm. The publication includes information on pleasure craft facilities as well as sea sport activities such as sailing and power boating.
The Charts for Small Craft can be purchased from the following distributors:
E.W. Liner Charts & Publications Pte Ltd
100 Pasir Panjang Road
#05-10
Singapore 118518
Tel: (65) 6323 0773
Fax: (65) 6323 0775
Email: sales@ewliner.com
Website: http://www.ewliner.com/
Novaco Navigation Pte Ltd
6 Jurong Pier Road
Singapore 159357 (Operating Address)
Tel: (65) 3163 3253
Email: support@novaco.co.uk
Website: https://novaco.co.uk
OneOcean Maritime Solutions Pte Ltd
230 Victoria Street
Level 15, Bugis Junction Towers
Singapore 188024
Tel: (65) 6545 9880
Email: Singapore@oneocean.com
Website: http://www.oneocean.com
Weilbach Singapore Pte Ltd
15 Jalan Kilang Barat
#07-01 Frontech Centre
Singapore 159357
Tel: (65) 6273 0833
Email: sales@weilbach.com
Website: www.weilbach.com