Set sail on maritime learning journey to exclusive maritime facilities in Singapore!
Start your learning journey with a tour of the Singapore Maritime Gallery showcasing the story of Singapore's transformation from a small trading post into a Global Hub Port and International Maritime Centre, before visiting the Port Operations Control Centre, Integrated Simulation Centre or a tour out to sea!
Port Operations Control Centre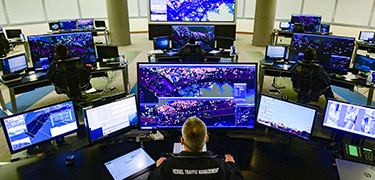 Singapore's waters are always bustling with activity. Singapore's state-of-the-art Port Operations Control Centre (POCC) are crucial in ensuring navigational safety and the protection of our marine environment.
Join us on a POCC tour to learn all about MPA's efforts in keeping our waters safe for all. Observe real-time action in the operation control room, tour the viewing gallery for an overview of control operations, and gain insights into the complexities of shipping traffic and port control.
Sea Tour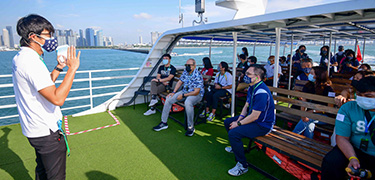 As one of the world's busiest ports, Singapore's waters are always busting with activity. Hop on for our sea tour, and experience a one-of-a-kind navigational adventure.
Our nautical journey promises you a glimpse into life on the seas as we sail alongside a wide variety of offshore vessels, tankers and carriers traversing the busy Singapore Straits. Observe the operations of our busy port terminals, and navigate like a seafarer with an eye on the variety of aids to navigation such as buoys and markers on the waters. You will even gain a rare chance to observe Raffles Lighthouse, located at the tip of our Southern Islands.
Integrated Simulation Centre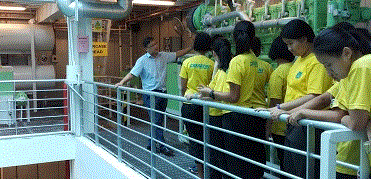 The Integrated Simulation Centre (ISC) was jointly set up by the Maritime and Port Authority of Singapore and the Singapore Maritime Academy to further enhance the quality and efficiency of maritime training.
Try your hand at the Full Mission Ship handling Simulators; gain insights into the state-of-the-art training technology employed by ISC for life-like visuals and experience maneuvering different vessel types in diverse weather conditions, ports, and fairways.
Learning Journeys are available for bookings from Tuesdays to Fridays and for educational institutions only (Secondary 1 and above).
Email
sgmaritimetours@mpa.gov.sg
to register your interest today.