Our History, Our Progress and Our Legacy
Do you know that Singapore was not a sleepy fishing village before the British arrived, despite popular lore? In fact, Singapore has a maritime landscape that evolved from a British trading post in the mid-1800s to a Global Hub Port and International Maritime Centre!
Are you ready to put on your walking shoes and comfortable attire whilst we take you on a journey to discover more about Singapore's rich maritime stories through the different Singapore Maritime Trails?
Singapore Maritime Trail 1 – Our History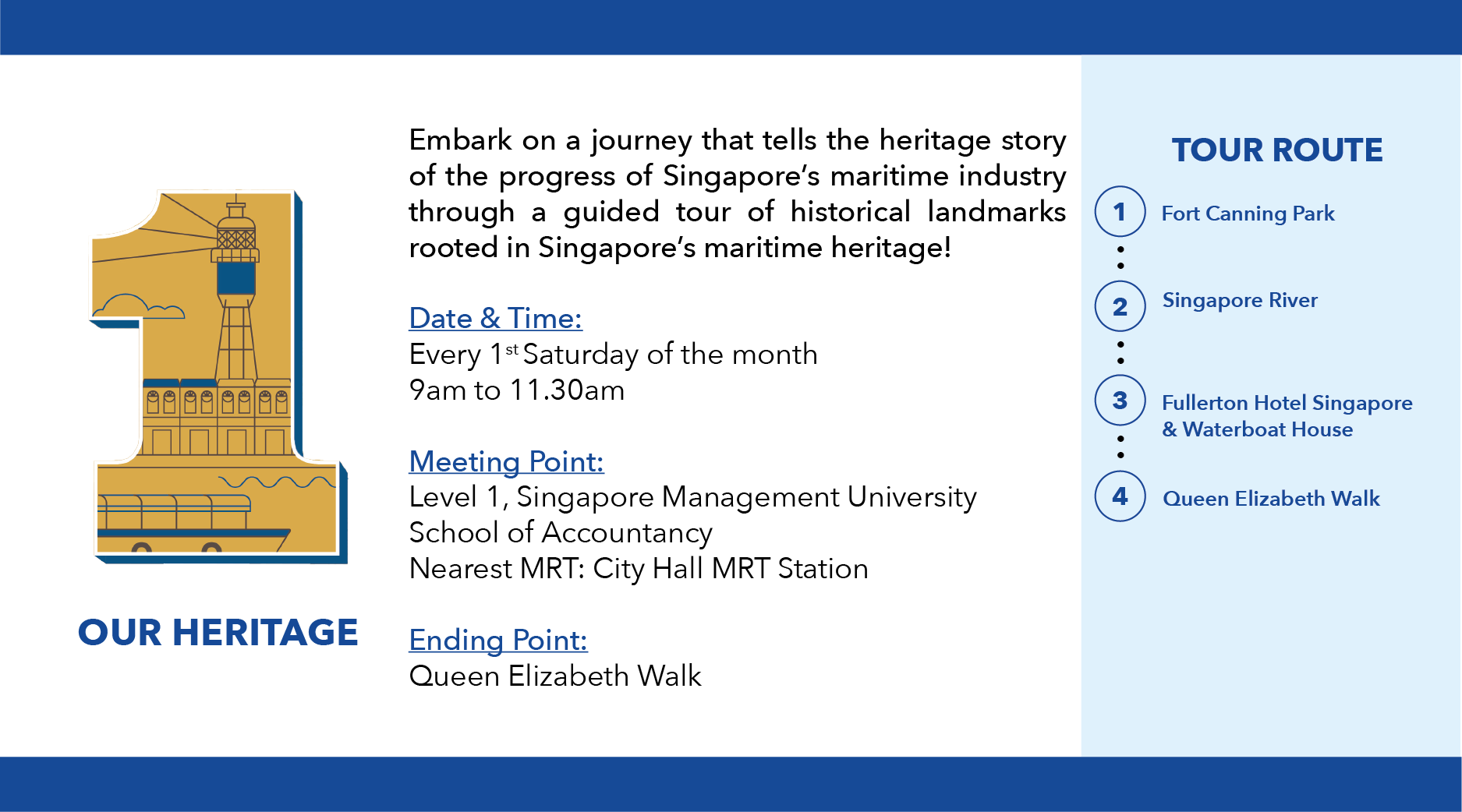 This tour brings you on a journey that tells the interesting history and iconic landmarks rooted in Singapore's maritime heritage.
Visit the first infrastructure installed to support Singapore's port and sea trade in the 19th century and locate the various landing points and lighthouses that served generations of seafarers, traders and administrators in keeping Singapore's harbour growing and thriving in its many maritime activities.
Singapore Maritime Trail 2 – Our Progress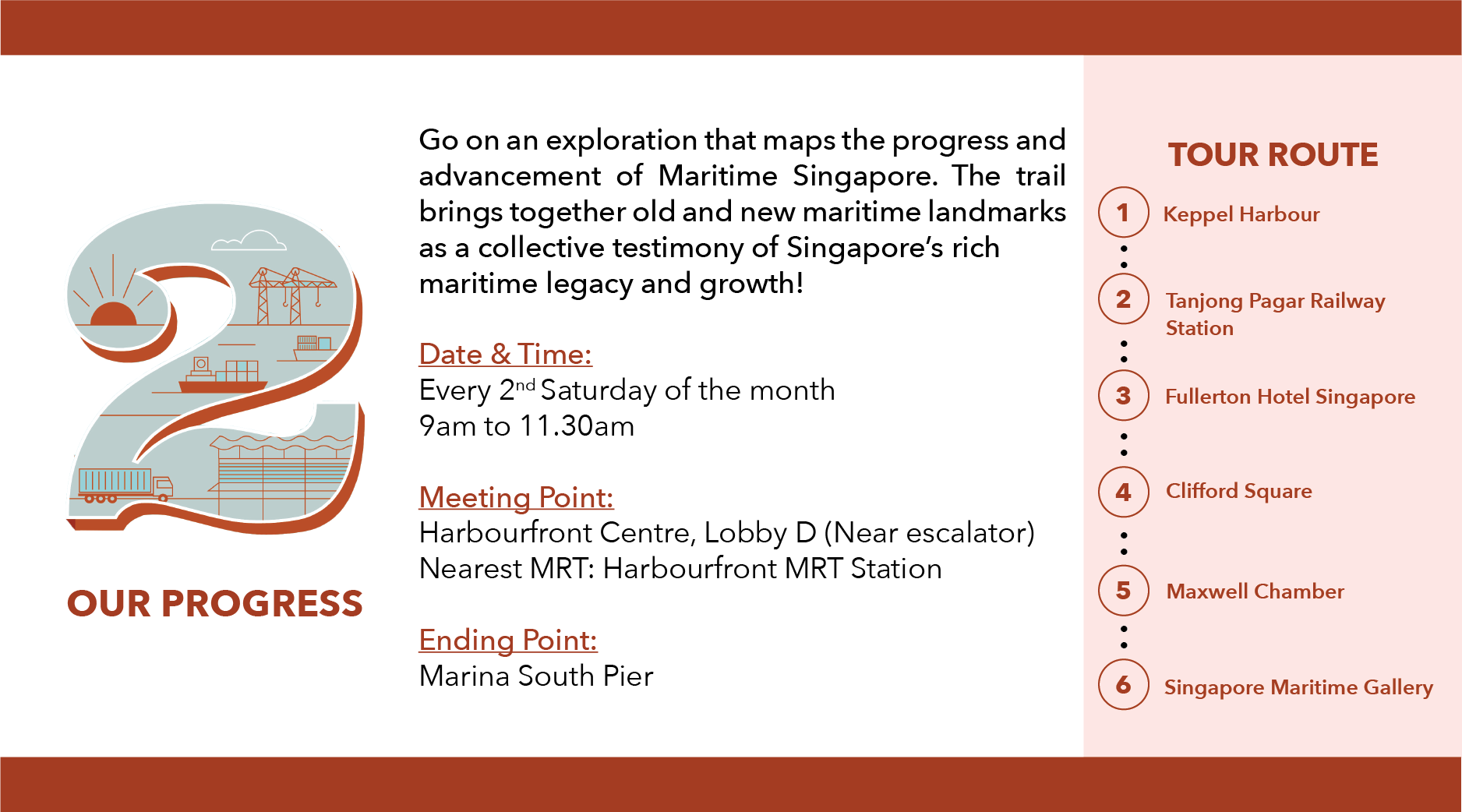 This tour brings together old and new maritime landmarks as a collective testimony of Singapore's rich maritime legacy and growth. Old landmarks such as the former Keppel Harbour at Keppel Bay will transport you back to the starting point of the 'New Harbour' which was developed to re-place the old port along the Singapore River.
Moving forward, landmarks such as the Maxwell Chambers and former Clifford Pier are evidence that the Singapore maritime industry has propelled this island-state into the rungs of top international maritime centres of the world.
Singapore Maritime Trail 3 – Our Legacy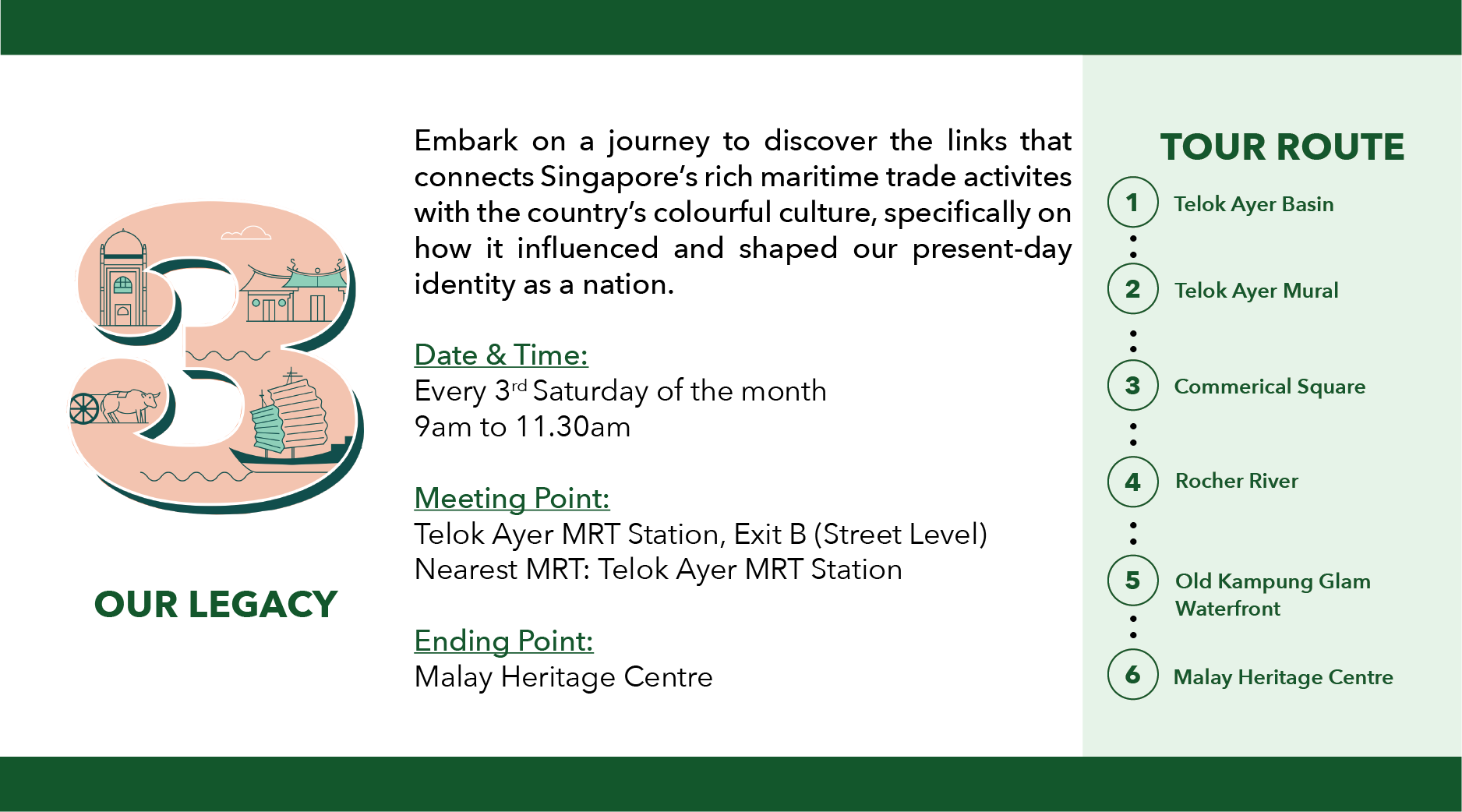 This tour focuses on Singapore's maritime legacy. Journey through Singapore's colourful cultural precinct of Telok Ayer and Kampong Glam, to understand how its deep maritime roots influenced and shape our present-day identity as a nation.

For enquiries, school or organisation bookings, please contact us at maritimesg_tours@mpa.gov.sg