Experience
Try your hand at maritime rescue or be a professional who works around the clock to ensure that the port runs smoothly and safely!
A Maritime Quest
Maritime rescue plays an important role in saving stranded mariners who encounter difficulties at sea. The timely rescue of survivors requires courageous and well-trained professionals with specialised equipment.

Work together with a buddy to manoeuvre a ship in critical lifesaving and firefighting missions!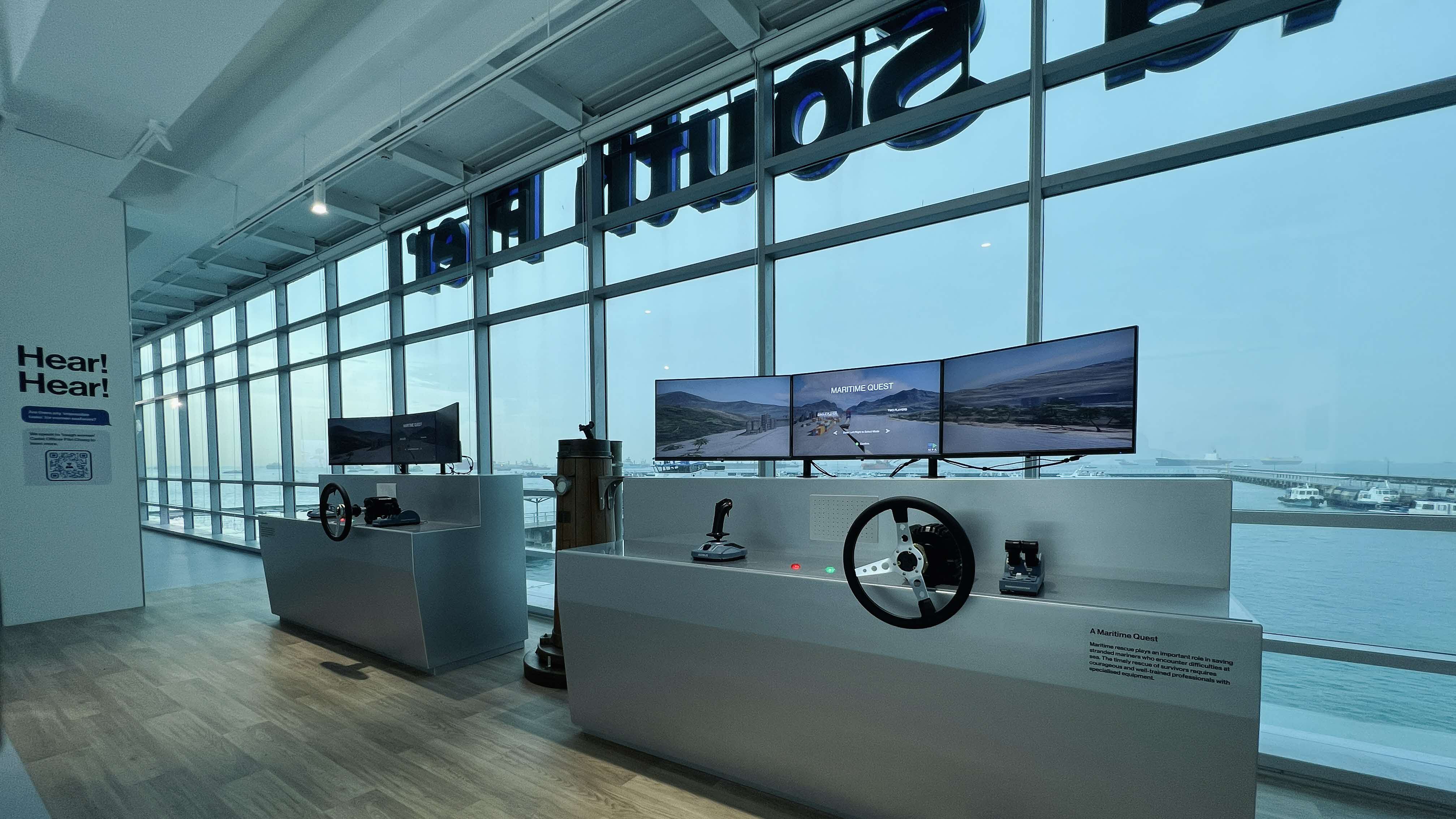 Cargo Dash
Singapore is a port that never sleeps. Move all the containers to the correct spot in the shortest time possible! Go solo or play in a group of up to four players. What are you waiting for? Time is ticking!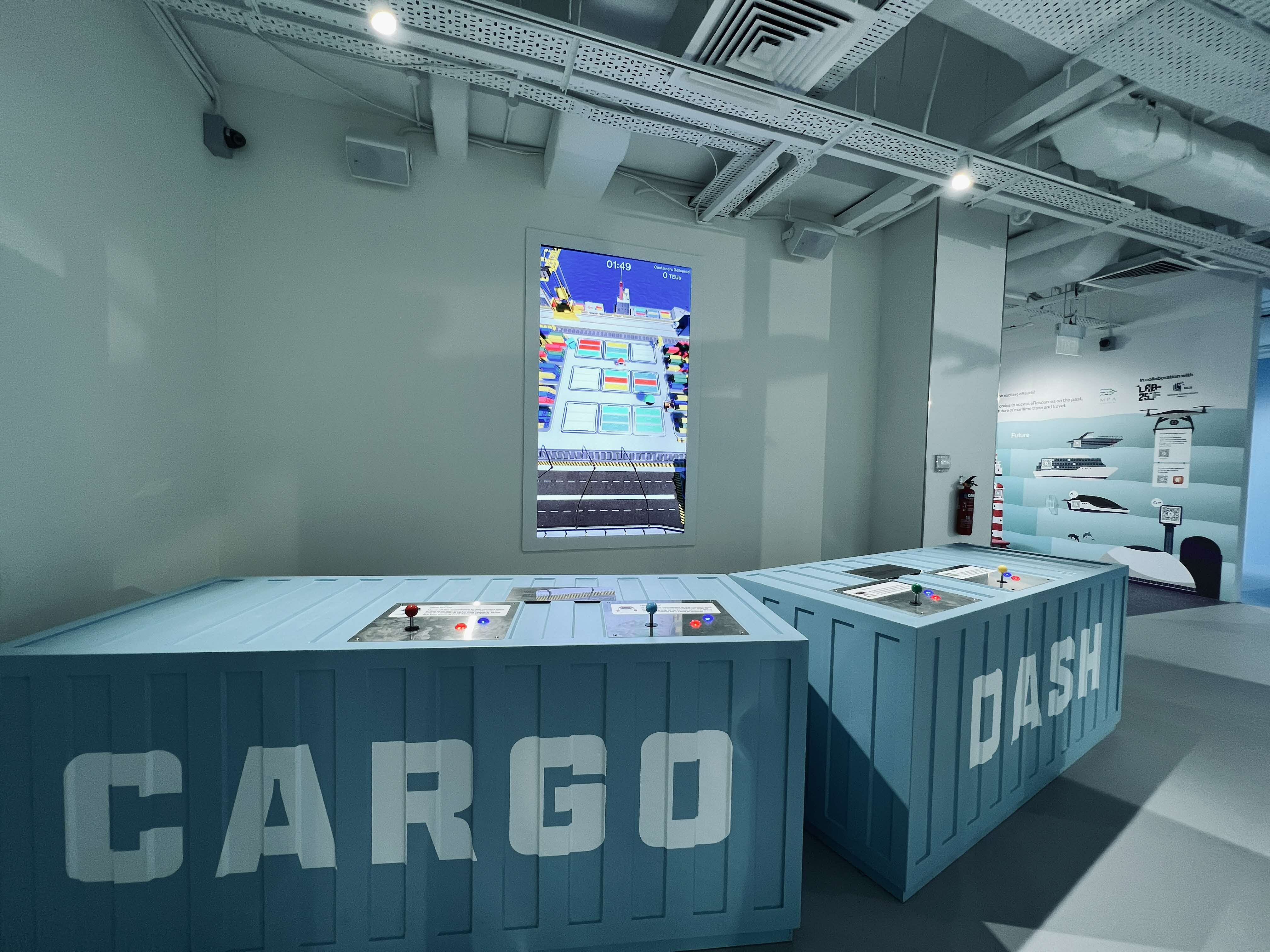 Our Lives Contained
Singapore is a leading container transshipment port. Over 80% of the world's trade is moved by sea and many essential items and consumer goods are shipped through containers.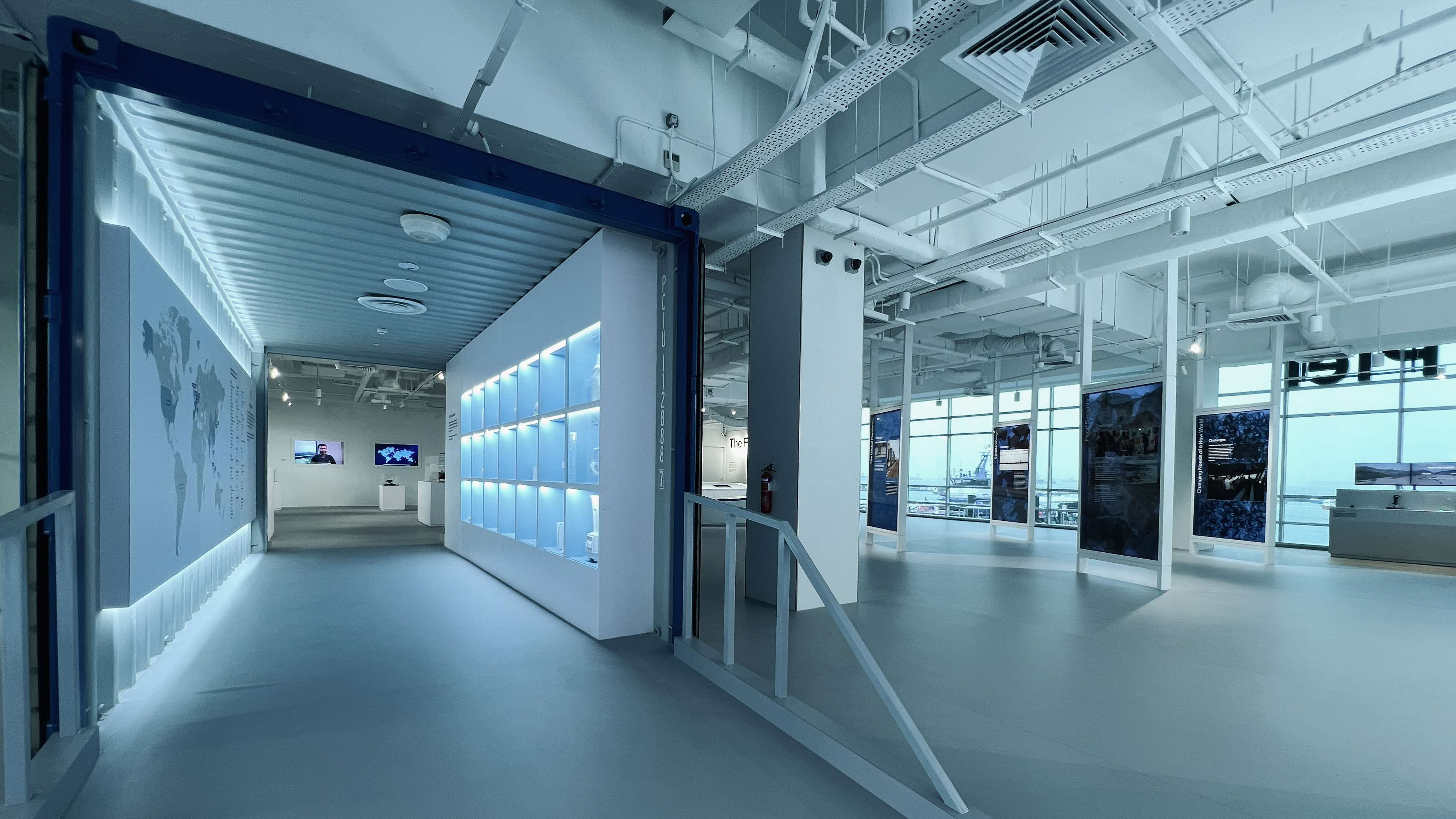 Event Space
Plan your next event or workshop at the Singapore Maritime Gallery! Our gallery space is flexible and ideal for a wide range of events, from seminars to networking and cocktail functions. Located right at Marina South Pier, the gallery's "panoramic windows" overlook the bustling Singapore Strait.