Explore
Navigating the Singapore Maritime Gallery

The Gallery hosts four zones showcasing the past, present and future of Maritime Singapore:
Zone 1: The Dawn of Maritime Singapore
Trace our maritime heritage from early travellers' accounts, to evidence of trade excavated from Fort Canning Hill and other significant events that contributed to the dawn of Maritime Singapore.
Zone 2: Inside Maritime Singapore
Find out more about Singapore's thriving maritime ecosystem, her strategic maritime interests and position as a global hub port and leading international maritime centre.
Zone 3: Discovering New Horizons
Read up more on maritime-related topics at the resource area as you take in the panoramic window view of the Marina South Pier at work.
Zone 4: Explorers' Corner
Kids can enjoy the exciting boat navigating game, try out the digital maritime cosplay station and craft activities at this dedicated corner.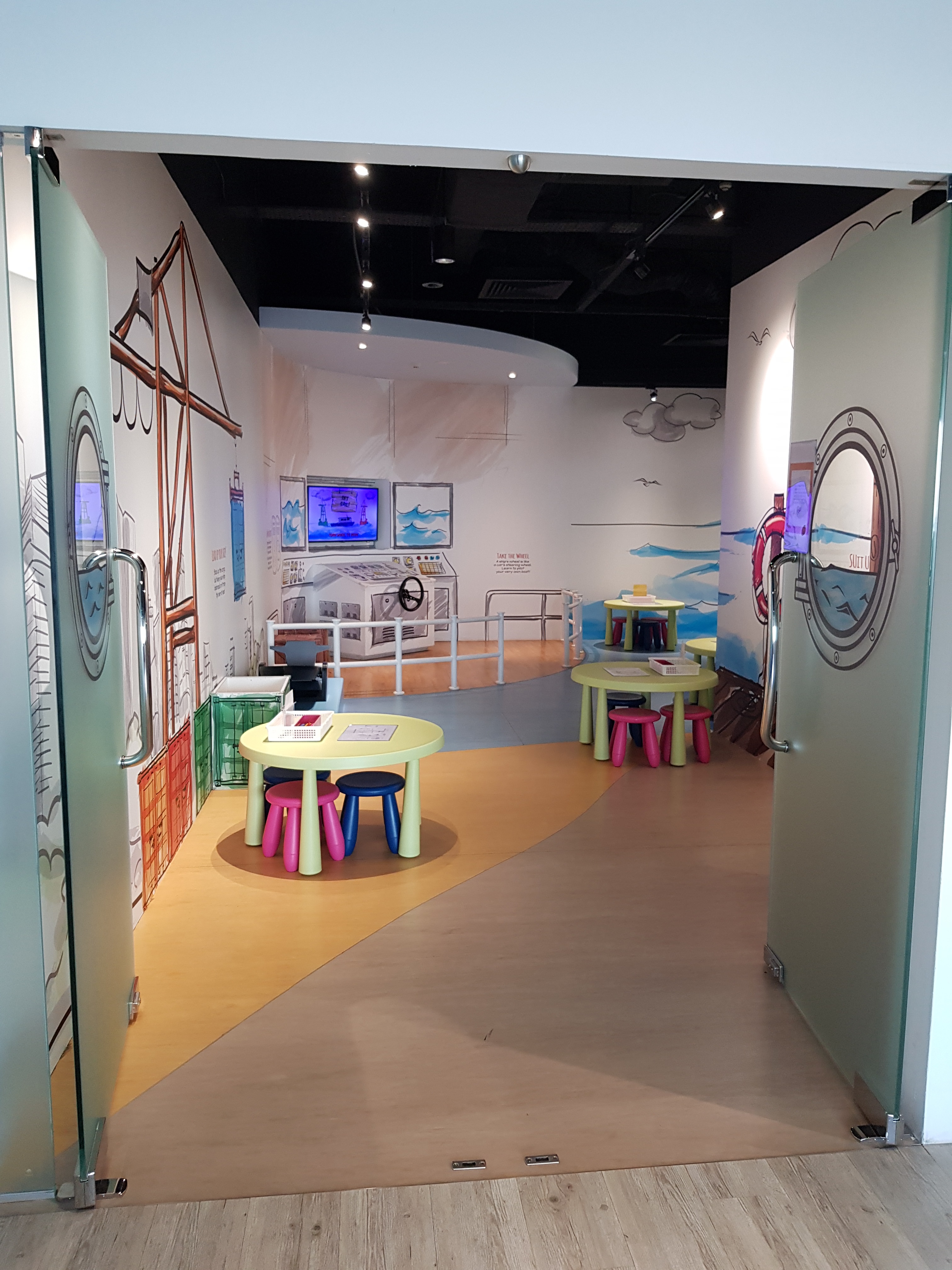 Click here to begin your virtual tour of selected highlights of the Gallery.