Singapore Nautilus
Singapore Nautilus is a corporate magazine produced by the Maritime and Port Authority of Singapore. The publication features articles that cover topical local as well as international maritime issues and has a worldwide distribution which includes local and international members of the shipping and maritime community, port and marine personnel, government bodies, as well as academic institutions.
The final issue of Singapore Nautilus, No. 49, was released in January 2022.
To receive a print copy or to be added to the e-copy mailing list, write in to us at SN_subscribe@mpa.gov.sg with your contact details, company name, designation and mailing address (or email address for e-copy). Singapore Nautilus is also available for download on the Apple Store and Google Play! Simply search for "SG Nautilus" to download now.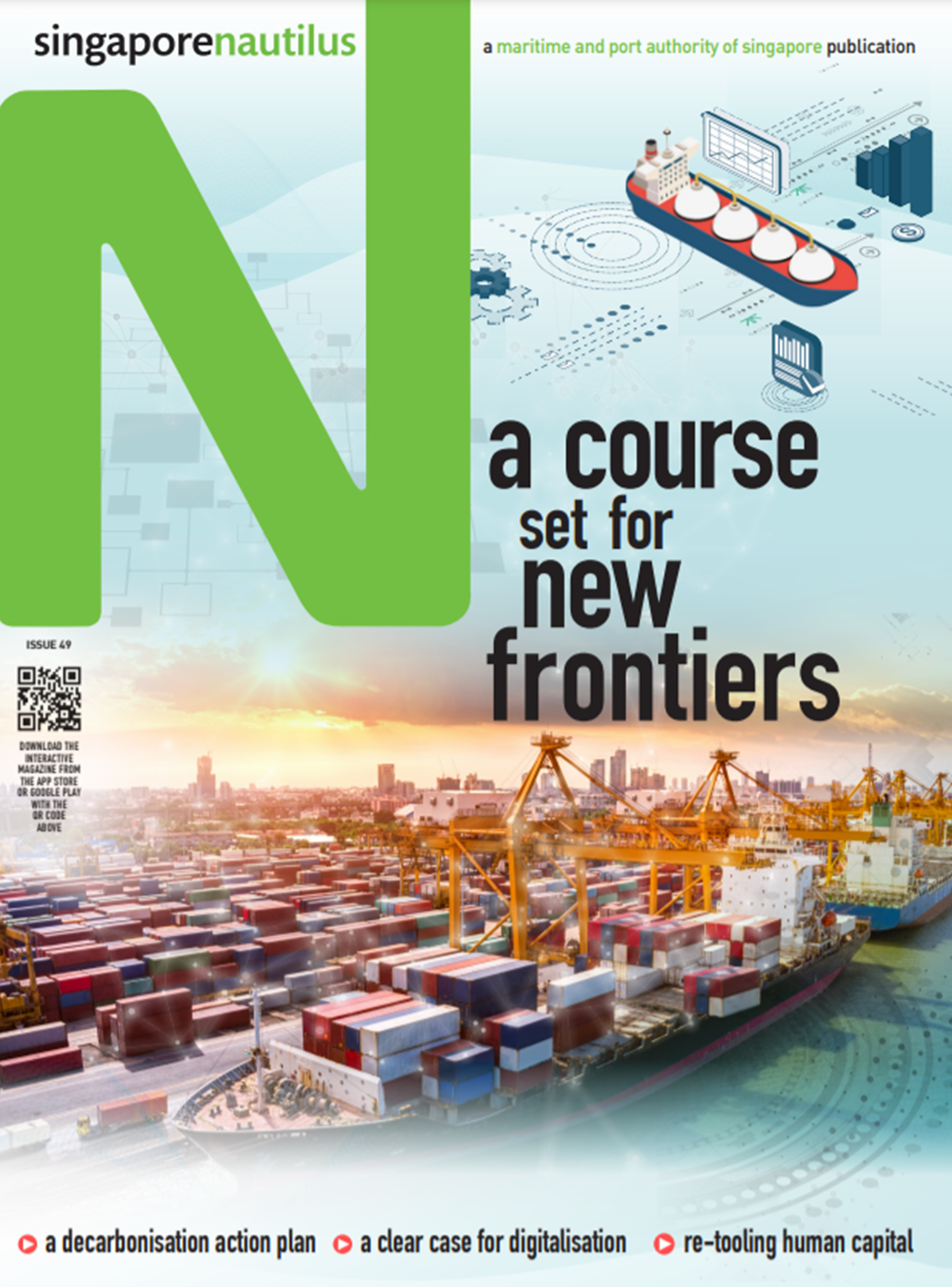 Issue 49
With the COVID-19 pandemic and the changing nature in the supply chain ecosystem, the maritime industry knows that it cannot be business as usual. In this issue, we recap the key events at Singapore Maritime Week 2021, where leaders and stakeholders convened to talk about how we can converge to tackle the issues of manpower, climate change and the future of shipping. We also cover Alpha Ori Technologies' suite of digital solutions to tackle decarbonisation by harnessing data effectively. Last, we interview three key leaders in maritime, Jens Drewes, Prof Lynn Loo and Yee Yang Chien and ask them about their plans to make shipping more efficient, cleaner and safer for all.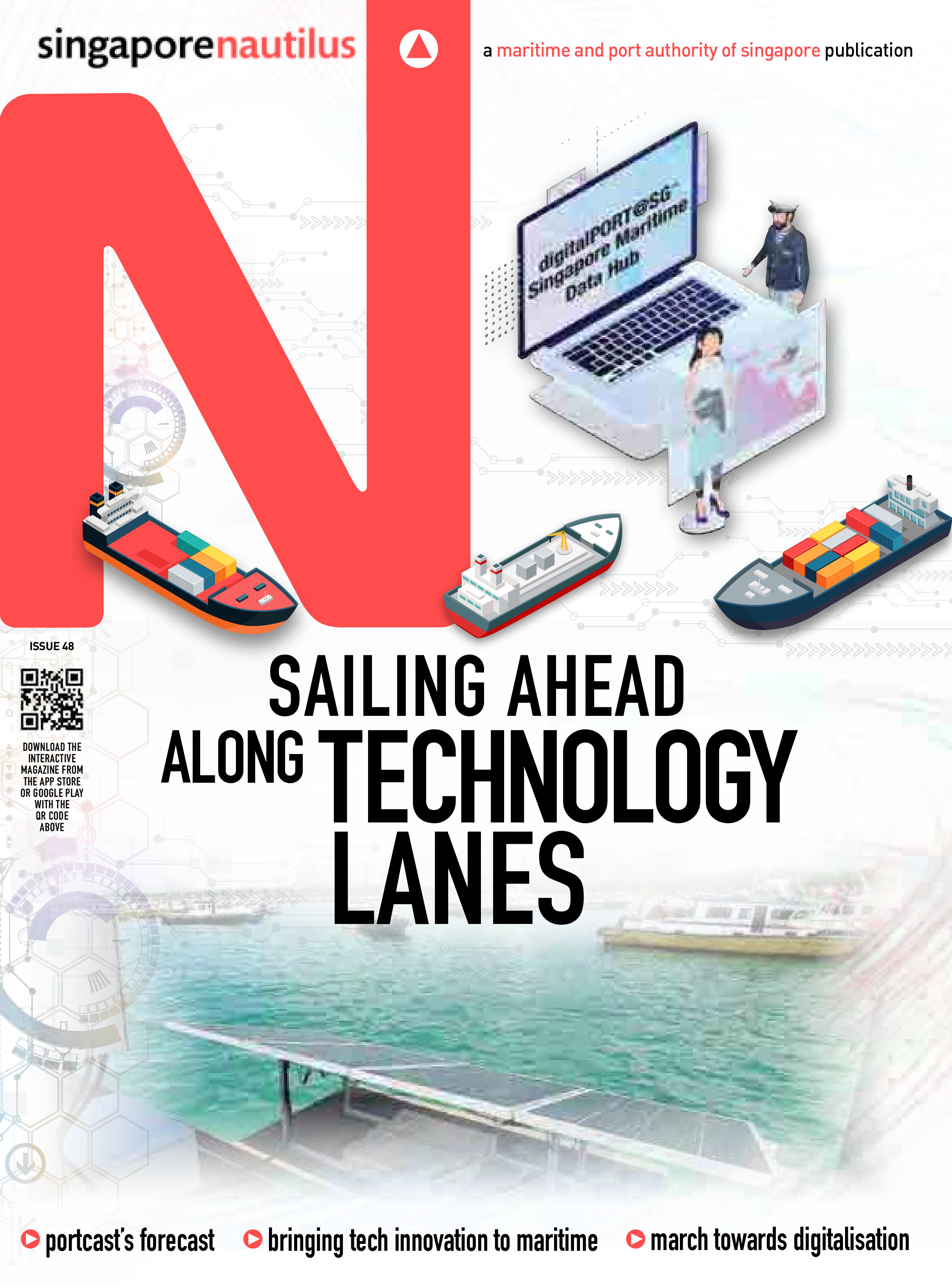 Issue 48
Innovation is a critical component in Singapore's development of future capabilities built on emerging technologies for the maritime sector. To this end, the Feature article showcases MPA's multi-pronged digitalisation approach while Port & Starboard highlights Portcast's software, which uses machine-learning algorithms to predict vessel utilisation dynamically. Also read about the American Bureau of Shipping, which has established the ABS Global Simulation Center, the society's global Center of Excellence for Modelling and Simulation. In Company Spotlight, find out more about the SGUnited Jobs and Skills Initiative, which supports the ongoing transformation of Maritime Singapore. Lastly, hear from industry experts Tan Beng Tee and Punit Oza in Personality, as they share their rich experiences.